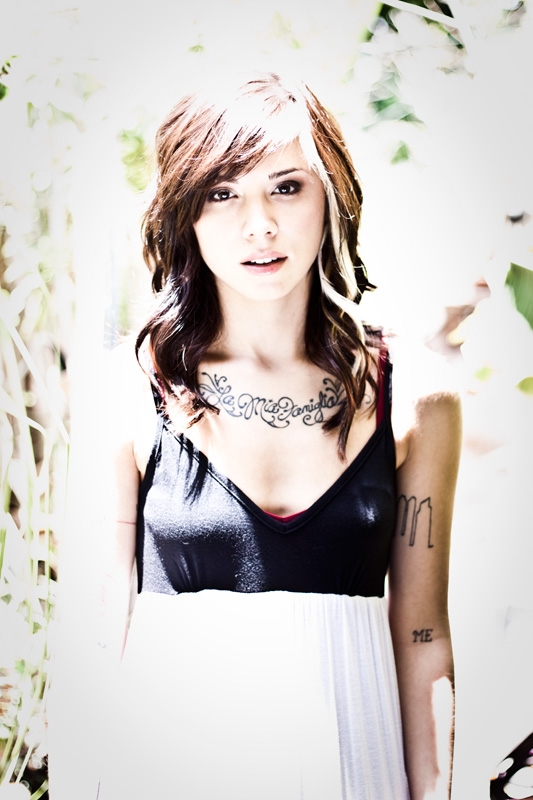 Last night was such a treat. I got to see one of my favorite new artists,
Christina Perri
. I first heard her name while watching So You Think You Can Dance a year or two ago. One of her songs,
Jar of Hearts
, was used by one of the couples. It absolutely moved me. It's one of the most honest songs I've ever heard. And her voice is incredibly full of power and emotion. If you're not moved by the song, you're heartless or you've never had a broken heart. And if you've never had a broken heart... well, I'm not sure what to say. You're either lucky or you need to get out more.
Christina's new album, Lovestrong, was just released so she's touring to promote it. I've listened to it multiple times and I'm happy with every song, start to finish. There are love songs, songs about revenge and haunting songs about loneliness. It's available on iTunes. Click on the link above to hear 3 of the songs.
Not only are her songs fantastic, her stage presence and band are great performers. She's adorable, loves to interact with the crowd and put on a great show.
Opening for Christina Perri was a band I'd never heard of until last night,
Honeyhoney
. CHECK THEM OUT! Stephen and I were shocked when we walked into the venue. They are great. We met with the band after their set and they were super cool. It wasn't even a discussion, we purchased their album on the spot. The two vocalists harmonize perfectly and their songs are super upbeat and well written. The female lead singer plays the violin and banjo, both while singing. They were amazing live.
All in all it was one of the best shows I've ever attended, especially one in such a small venue. Sure, bands that have been around for years and sell out arenas can put on a great show, but to have such a good night in an intimate setting was fantastic. Any readers in the NE, please check out the tour - it's worth every penny.